Archer Daniels Midland Company Investment Makes an Impact!
by Montgomery Area Food Bank on 11/06/13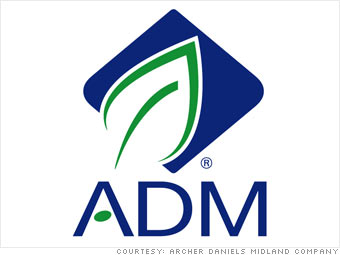 We are so thankful for the support of our funders. Today, we'd like to take a moment to share with you the results of a recent grant generously provided by Archer Daniels Midland Company (ADM).
When ADM decided that they wanted to get more involved with their community, they knew immediately that they wanted to reach out to families struggling to put food on the table.
"ADM is committed to making a difference in the communities where we live and work, and we are excited to continue to expand our work with Feeding America," said ADM chairman and CEO Patricia Woertz. "We have already seen our farmer partners step up to contribute to local food banks through the Invest An Acre program, but as it became more and more apparent that this would be an exceptionally difficult year for rural communities, we took action to do more. With this investment, we are proud to help support mobile food and meal delivery in 30 ADM communities."
In partnership with MAFB, ADM sponsored 29 Mobile Pantry Distributions. Our Mobile Pantries are our primary method for reaching out to rural, highly impoverished communities. Mobile Pantries serve the needy in these neighborhoods by distributing large quantities of food – including non-perishables, frozen and refrigerated items such as produce and dairy – to a large number of qualified families at one place and time. These distributions are incredibly efficient.
Using ADM funds, MAFB provided 29 Mobile Pantries to highly impoverished areas of Alabama. These pantries served:
352,732 pounds of product, to
4,682 household, made up of
9,135 People in Poverty, of whom
2,382 were children.
What an incredible impact ADM has had on Alabama through this generous grant! Truly, ADM has proven their dedication to our motto: Feeding Hope Across Alabama. We very much appreciate all of their support and look forward to working with them again.